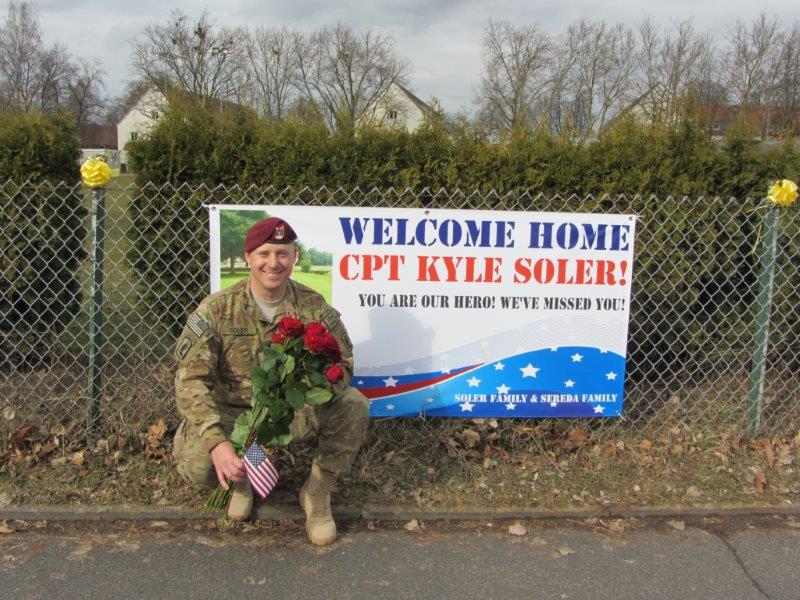 April 24, 2013
Dear Blue Star sisters,
This month, I wanted to provide some important updates and reminders of tasks that need to be completed.
COMPLIANCE
First, a big Thank you to Rose Anne Elliott, Ginger Novak, Judy Dorsey and Charilyn Damigo for the hours upon hours of work they put into the Compliance process! Their level of personal commitment was unbelievable; what a great team we have.
As most of you are aware, chapters need to submit certain documents, every year, to National – this is our proof to the IRS that we are providing oversight for all the chapters. I know that at times, these forms can seem to be overwhelming (uploading files, compiling data, etc.), especially when prior chapter officers have not adequately informed the new officers of these responsibilities. But…..
Completing and submitting this information is crucial. Each report that is received is reviewed by the appropriate National Officer so that any questions about the documentation can be addressed. The most vital documents to be completed are the IRS Form 990 and the Affiliation Agreement, and both can be completed shortly after National Convention. We will be simplifying some of the Financial Documents that are required, but they, too, must be completed after your fiscal yearend on August 31st.
The Annual Report is especially important because it tells us what has been accomplished by each chapter over the prior year. These responses are aggregated and used to inform the government, third-party supporters and potential donors of the extent of what we do.
Some of the other forms (Website page update, Officer Roster, EIN verification) are critical to make sure that National has the correct information for each chapter, but will not result in a revocation of the chapter's Charter if not received; however, failure to provide the most important information will, and has, resulted in charter revocations -- which means those chapters no longer exist, prior members cannot raise funds as a 501(3)c (and could be personally responsible for the payment of taxes on any funds raised after the revocation), and individuals in the community cannot take tax deductions for donated items , etc. Local newspapers are notified when charters are revoked so that the community is aware that the chapter is no longer functioning as originally chartered. As an organization, we want each chapter to succeed, but when chapters are unwilling to follow the IRS rules and our own governing documents, we must act to protect the rest of the organization.
CONVENTION
Planning continues and the first issue of Convention Chatter 2013 should be making its debut in May. We are working hard on fundraising opportunities so that we may be able to reduce some of the registration expenses. Additionally, we are reaching out to all kinds of vendors and supporters for items for the Silent Auction. More to follow on that subject as Rita Gibson has agreed to (once again) coordinate our organization's Silent auction.
Over the past years, the President's project has been funded in several ways. Sometimes, it is simply by identifying a Silent auction item and having the proceeds from that "sale" go to the charity; other National Presidents have asked each chapter to hold specific fundraisers for their pet project so that larger sums are available for actual donations, and anything in between.
Well, this is going to be one of those "anything in between" years. When I first joined my chapter, I was given permission to start a new project called Penny Power (harking back to those days when many of us were in elementary school and asked to bring in pennies for a school project). Well, I asked our Moms to set aside their loose change (and their husband's or kid's) and bring it to our monthly meeting. Of course, since we were a long way from elementary school, I suggested that all coins and even paper money would be appropriate. Well the response was overwhelming; a number of the Moms would stay after the meeting, count up the money and then go to the bank and get a Cashier's Check made payable to the USO Phone Home program. It was an easy reminder for our kids to CALL HOME!
So for this year's President's Project, I would like to do a variation of that approach. Individually, or as a chapter, collect that "loose change and paper money" during May and June (or longer) and see how much you have saved. Challenge your neighbors, friends and church groups to do the same, and then by August 1, 2013, send a check to our National Financial Secretary for the total amount, indicating USO donation on the memo line. I am guessing that many pennies from many people will result in great benefits for the USO. Who knows, we may even have a special award to recognize the top chapter or individual contributor!
Start collecting that change now; you will be surprised how quickly it adds up (I used to keep a jar at work so my co-workers could participate as well. I hope that this will be an EASY, FUN and ENJOYABLE way to support such an outstanding organization.
Don't forget to:
complete your reviews and suggested changes to our Governing Documents. All are due to Pat Pell, our By Laws Chair no later than May 15, 2013.
Help out with the yearbook! It will be available at convention for purchase and we really, really need your support:
Send in your pictures of your Chapter, Department, and sons and daughters in action! Jpegs should be emailed to Cyndi Ventura
Complete the United We Stand Boosters page and send the form (and $10 per Booster) to the National Financial Secretary, memo line Yearbook 2013; It will be beautiful seeing the names of our members and supporters that support us each and every day
Hop on the Big Dipper train and renew memberships and get involved with their fundraising efforts
I am wishing all of you the very best and I am hoping that your Mother's Day celebration will be all that it can be;
Some of us will be celebrating without our kids, and relishing those memories of the times we were together;
others will be surrounded by their families and friends, feeling the special love;
others will be trying to forget the "Hallmark Holiday:, as I sometimes call it; EVERY DAY should be Mother's Day
If you think you will be alone, make an effort to call a friend and do something different, and
If you know you will be surrounded by love, reach out to others who may not be feelin' the love
We are bound together in sisterhood and no one should feel lonely or unappreciated on our special day!
Yours in Service,
Pat Soler
National President