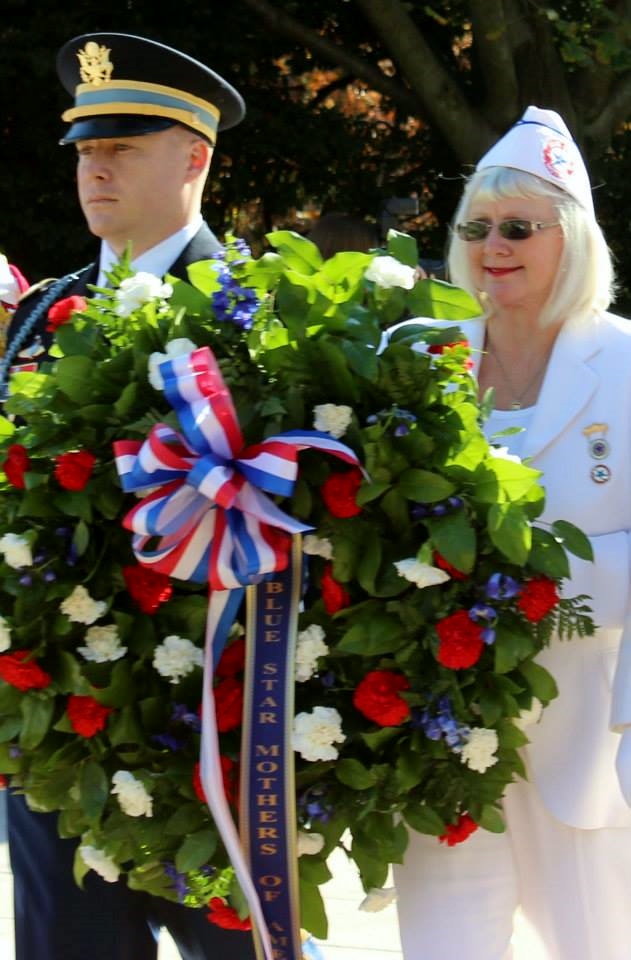 24 November 2013
HAPPY THANKSGIVING DAY!
I wanted to start by wishing you and your extended families a wonderful Thanksgiving holiday. Many moms will have their children at the table, others won't, but they, too, will be giving thanks for all the blessings they have. We are so fortunate and receive blessings every time we get a simple thank you, a hug, or even a tear in the eyes of a veteran -- it means that we have made a difference in someone's life. It just doesn't get any better than that!
Prior to my son joining the military, my view of Thanksgiving was quite different. Yes, it was focused on family and food, and those who were homeless, or in need of food, and in sharing the bounties that we had. Once he joined though, my thoughts of a "family" Thanksgiving went out the door, replaced by actual chapter drop zones, sorting the goodies, shopping for more goodies, writing cards, preparing custom forms, packing and mailing care packages, and so many other things that seemed a little more important than a turkey cooked to perfection.
I do not know how all of you do it; taking care of our military families, juggling your own family's needs and wants, and yet continue to march forward, always thinking of others. It is a tiresome, yet privileged and blessed life we get to lead. And I want to thank all of the volunteers who make a difference in so many peoples' lives. This organization, and the men and women you support, are lucky beneficiaries of your hard work and commitment.
VETERANS' WEEKEND IN DC
As you may be able to tell from the picture above, my son, Captain Kyle Soler was my honored guest at this year's ceremonies and remembrances in our nation's Capital. Never, ever, in a million years, would I have thought that his actions 9 years ago would allow the two of us to place a wreath at the Tomb of the Unknowns. And imagine the spine-tingling that occurred when, after shaking hands with the President, I proudly turned, and said "Mr. President, I would like to introduce my son…" Yes, I thought my knees would turn into jelly. We are all so proud of all of our military personnel, but that specific moment will be etched in my memory forever.
The entire weekend was a whirlwind of activities. Melissa and Judye (our flag bearers) joined us as we arrived on Saturday; they had rehearsal for the Monday ceremonies, and on Sunday we paid our respects at the WW2 Memorial, the Viet Nam Wall, the Lincoln Monument, the Korean War Monument, the FDR Monument, and then off to the Jefferson Monument. We talked to and met so many veterans, and Honor Flight veterans – and gave out tons of hugs that were so appreciated. As always, it is an incredibly humbling experience and I was thankful and appreciative of the honor of attending that you gave me when I was elected your National President.
CONVENTION
No, it is not "just around the corner", but it will be soon. Tami Jenkins (Convention Chair, again) and I are working to finalize the contract with Marines Memorial Club. No rooms are being released until we get all of the contractual items figured out, but they are holding to the incredible pricing we received for this year's contract. Wait, I can hear it now – for many, those prices were kind of steep, but there were lots of amenities that went with the room that reduced some of the overall expenses of attending convention. We just checked a hotel across the street and a double/double is going for $349, before taxes, and without a free breakfast, internet access, or happy hour. Compared to $ 189/night, before taxes, the MMClub really is a great deal.
We continue to look at fundraising opportunities so we can minimize the cost to attendees, but it is important for the chapters to start thinking about who you will be sending as delegates, or attendees (no voting privileges). Plan your fundraisers now so that you have plenty of time to fund their trips! Part of each chapter's mission is to attend Convention and it would be wonderful to have delegates from every state.
We are aware that as soon as we release the rooms, there will be a mad dash for the rooms (duh), so we are asking chapters to really think about how many rooms they will really need; last year, a number of chapters got as many as they could, and then released the rooms they did not need towards the end. We know rooms will be limited, but think about what you need before calling in reservations. Your sisters will appreciate it!
WEBSITE
It is going a little slower than we wanted; some of our third-party vendors were very slow to respond to our needs for information, and then some of us were travelling, or dealing with family priorities, or, or, or. I think you get the picture. Not all of us can be 100% on the project at the same time. I am very hopeful to have everything our vendor needs by Monday (very optimistic) or by the end of the month. Then, they will need a week plus to set up a quick training module and await our feedback….and you can guess what month that puts us into – more vacations, more obligations. It is our reality, whether we like it or not. But even though we are disappointed that it has taken more time, we are all happier with a better end product than a rushed one.
COMPLIANCE
Compliance reporting is going very well, so far. Many chapters have already filed all of their reports, and I encourage you to finalize yours, if you have not already done so. We are continuing to try to find ways to streamline the reports. Remember, these reports establish and allow each chapter to operate as a 501(c)3 under our National organization. We need to maintain our financial diligence and mission-driven activities, so that our donors can enjoy the tax-related benefits of contributing to our cause.
A FEW MORE THOUGHTS….
The upcoming holidays are always supposed to be a time of joy and celebration, and for many it is. But some of our sisters won't be experiencing the same joys because their children are in harm's way or far away from home and family. Please try to reach out to those families and make their holidays a little sweeter, knowing that other people care about them, as well as their children. United We Stand remains true – working together, we can accomplish so much and make a difference for so many.
And a very special Thank You, to each of you, for all that you do and mean to this wonderful organization.
Yours in service,
Pat Soler
National President, 2013-2014