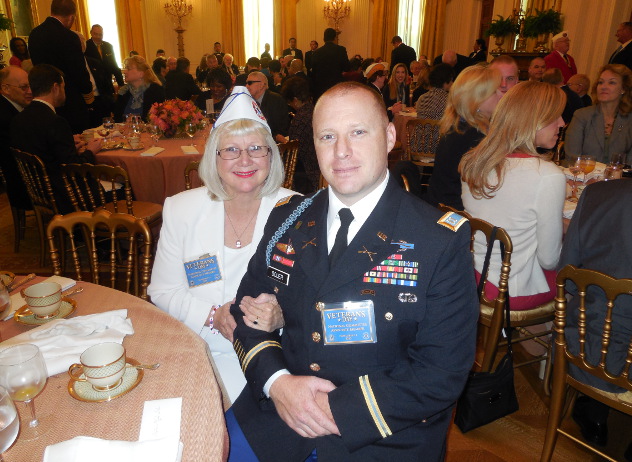 January 2014
As we say hello to 2014….
Good news! On January 20th, the Website team signed off on the new website, with two changes before we accepted the site. This has been a huge project for the NEB, starting last year with the Request for Proposal that resulted in two serious contenders for our business.
Our current website was developed many years ago and one person basically had total control over all aspects of the site. Best practices, for any organization, require a series of checks and balances to ensure that security cannot be breached, and that the private information of our members cannot be used for other purposes. The lack of security was the primary reason for the original search for a new website developer and infrastructure; an additional benefit was the ability to update our site and to take advantage of technical advances in the delivery of website information.
I am happy to report that we now have a new, and different site, but it is not yet ready for use. The webteam, Dave and Nancy Aubel, Charilyn Damigo, Kris Wirgrau, Robin McCarthy, and I have been hard at work reviewing, testing and editing the test site.
We still have a lot of work ahead of us, as we develop the separate pages for many of the tabs. Our goal is to have the site ready before convention, and at convention, conduct training sessions, and provide handouts so that all can learn how to use the new site.
For the first time, individual chapters who have not developed their own websites, will be able to develop a customized page, using the formatting and info from National. This is something we could not previously offer and it was one of our secondary goals for the new website. And, for those chapters who have an existing website, we have a direct hotlink to their sites. Once again, we have recognized that one size does not fit all and have created a resource that can be customized to meet the needs of the individual chapters and departments.

Convention
Just a reminder, convention will be at the San Francisco Marines Memorial Club from July 29th through August 2nd. This is the annual, official business meeting of the National organization, meaning delegates will vote on proposed changes to our Governing Documents, approving budgets and Financial Policies as well as electing officers for the 2014 – 2015 fiscal year.
I cannot stress enough how important it is for each chapter to try to send a minimum of one delegate to Convention! The expenses associated with attending Convention are considered part of our mission, so the use of chapter funds are a part of our mission and do not detract from the other ways we accomplish our mission. Convention is more than the official meeting – it is an opportunity to meet other Blue Star Sisters (who will become lifelong friends), and more importantly, an opportunity to gain new ideas for accomplishing our mission.
I encourage each of the chapters to have special fundraisers to help defray the costs and to ensure that your chapter has a voice in the future of our wonderful organization. And while you are fundraising, I ask that you consider special fundraisers to help National absorb the costs of convention. Hold a spaghetti feed; coordinate with a restaurant chain for a percentage donation from participants eating at the restaurant on a certain day – the opportunities are unlimited. If each chapter was able to raise $100, we would have over $20,000 to offset the costs of convention, meaning that the registration costs could be significantly lower.
We are working with the hotel and will be able to let you know when the room block will be available. And do not forget, the hotel registration includes a hot breakfast buffet (worth at least $20), access to two hours of happy hour, access to the Fitness Center, and more. The hotel has guaranteed us the same prices as last year for all of the rooms, food and services. You definitely want to make sure that you are part of convention in 2014! More information about the timeline and when you can make hotel reservations will be sent to you soon.
Convention Chatter will be sent to all members and associates starting in mid-February, and will be posted to the website. Each issue will have different information and it is very important that you read each one, even if you are not planning on attending as we will be asking for specific items from all Chapters.
Additionally, for those who know that you will be sending delegates, and know who they are, I strongly suggest making airline reservations now, before the summer season pricing kicks in. Hundreds of dollars can be saved by making early reservations. And on that note, the last day of Convention is devoted to elections and any business that was not finished. It is impossible to predict when the elections will be over, so if possible, plan on taking flights after 5pm (lots of redeye flights will be available), or staying over until Sunday.
Mid-Year Meeting of the NEB
In February, the NEB will be holding our annual mid-year meeting, focusing on Strategic Planning, fundraising and other board issues. This is always an important opportunity for the management team to get together, bond and work cooperatively with each other to direct the course of the organization. So much is achieved at these meetings that cannot be achieved with our monthly telephone conference calls!
Veterans and VAVS
I continue to urge each of you find opportunities to continue our service to our valued veterans. They have given so much to our country, and though whatever we can give pales in comparison, it means so much to them. There are lots of opportunities to get involved at VA facilities (be sure to contact Marilyn Steichen at mlsteich@comcast.net to become a VAVS representative.
Yearbook
As you saw in the most current Newsletter, we are gearing up for our Annual Yearbook which will be available for purchase at Convention. This yearbook honors our volunteers, be it the Moms, their children, or the Fallen Heroes. It is a testament to all that has been accomplished during the year.
Before the end of February, please be sure to send photos of active duty personnel and re-name the jpeg photo with your child's name and rank (for example, Capt. Kyle Soler); do not send more than 3 pictures in the email addressed to 2014yearbookbsm@GMAIL.COM

Pat Soler